The protests, sparked by the killings of George Floyd and Breonna Taylor by police, were set against the backdrop of a pandemic that has taken a disproportionate toll on communities of color. They also framed a fraught presidential election that voters described as "life or death," and birthed difficult and unfinished conversations about race and America. 
-John Bender & Sofia Rudin
"My intention was to capture the energy of the moment, document history, and contribute in my own way." - Kobe Jackson​
Kobe Jackson is an artist who lives and works in Providence. These pieces were created outside amid the protests this summer.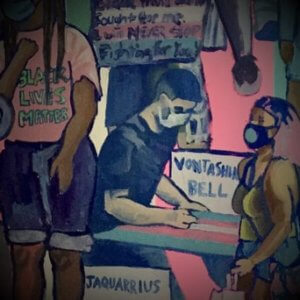 "I attended the protests and made these paintings while I was surrounded by people. These paintings were made between May 30-June 24 after being isolated in quarantine for over two months."
In the aftermath of looting on the night of June 1, people gathered at the corner of Eddy and Fountain streets in Providence to admire the impromptu outdoor gallery created on boarded-up windows. 
Civil Resilience
Taken in Downtown Providence the night after Civil skate shop and other stores were looted after some of the BLM protests.
Forever Message
The week after George Floyd's death, downtown Providence was covered in banners and reminders of the previous week's events.
Proud Crowd
10,000+ people came to support Black Lives Matter at the statehouse.
American Soil
A stolen Trump flag and Blue Lives Matter flag set burning on the ground in downtown Providence.
Passerby
A couple days after Ruth Bader Ginsburg's death, people protesting a possible new Supreme Court Justice.
"I'm a 17 year old artist/photographer. The photos I took are some pieces that visually are some of my personal favorites that I'm proud of, but also represent this year in a few specific ways. The things or moments that I captured I feel relate a lot to what has happened this year and show visually what the environment has been like in 2020."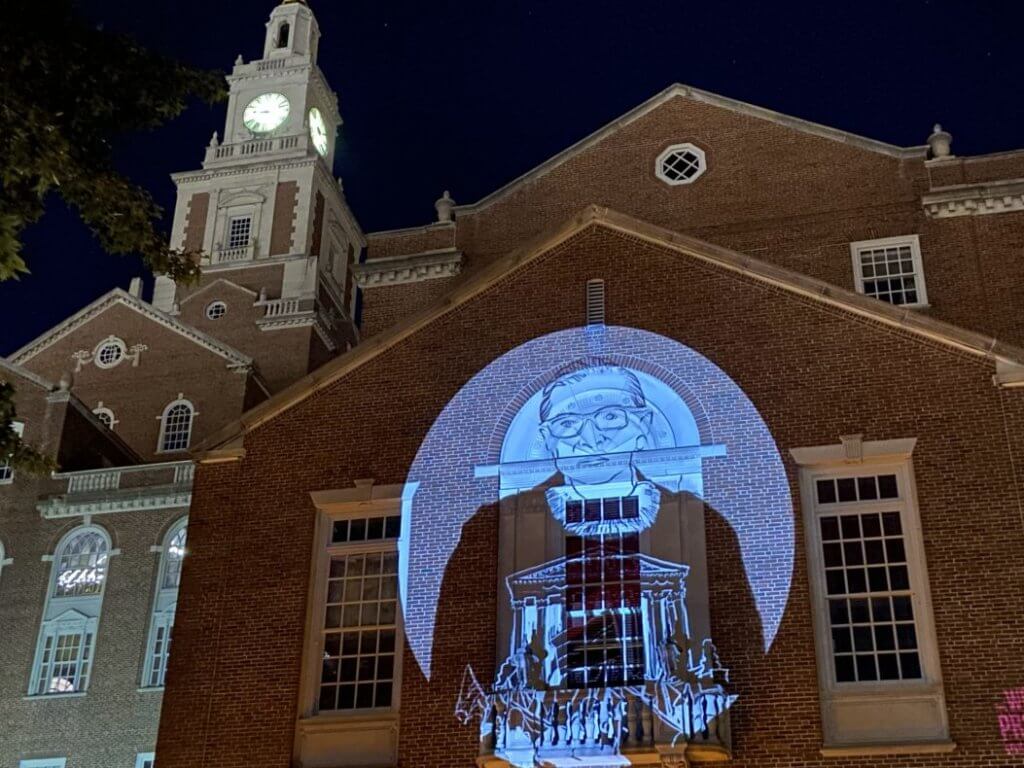 Ruth Bader Ginsberg
projected on the Rhode Island Supreme Court
"The Womxn Project (TWP) is a non-profit organization in Rhode Island focused on building a strong, feminist, community-based movement to further human rights of Rhode Islanders by using art and activism to advance education and social change. This projection series was built around advocacy and education on the Primary Election and General Election around Rhode Island. "
– The Womxn Project
"Allegory of Denial" incorporated contemporary headlines with a self portrait. With the election of the 45th President we were bombarded with lies on a daily basis. I chose the plumb line to represent undeniable truth and covering my eyes so not to see it. All around me is the truth of this moment with fairly accurate representation of my work area. Chaotic work space, crap on the floor, etc. The upper left painting overlooking the scene is a failed portrait of John Lennon reminding me of the line "Just gimmie some truth. All I want is some truth."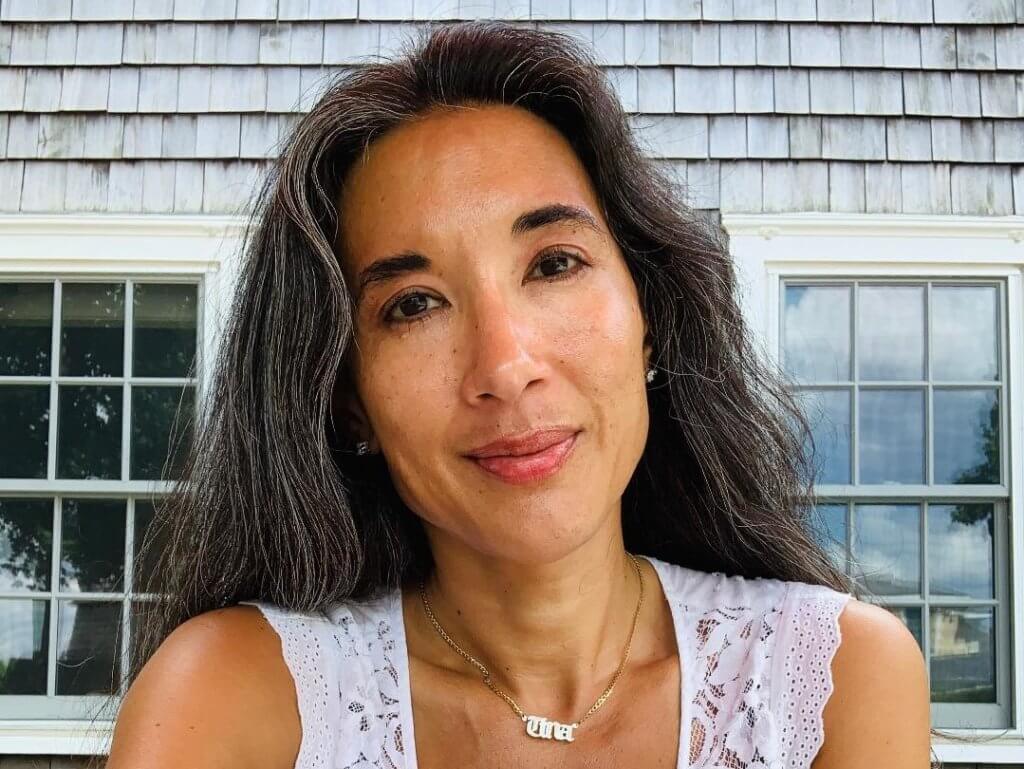 Tina Cane spoke to Morning Edition Host Chuck Hinman in August about a new book of poetry she was working on. She said, "I took a lot of language and notes from the impeachment hearings." 
And she shared a recent poem called "Rice."
"This ritual became a virtual wake that saw vatic engage with friends and family from the beyond. This was shot and edited by Julia C. Liu."
-Vatic Kuumba
"Some shit to get off of my chest"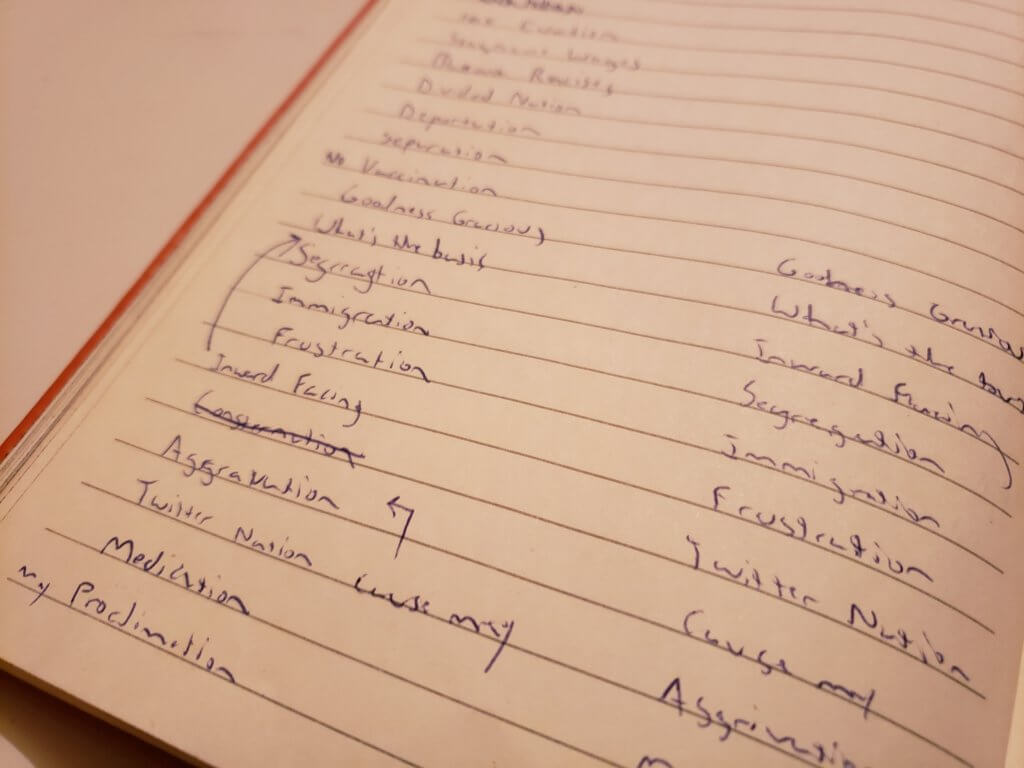 Content warning: This video contains graphic violence.
Content warning: This video contains graphic violence.
Music Production: Phil Beaudreau
Video Editing: Ruby Tesla
Video Directing, Written and performed by: Big Lux
Music Arrangement: Nikolas Thompson
Conductor: Ann Danis
Soloist, Writer: Big Lux

Musician Kevin Lowther, aka Big Lux, is many things: a West Point grad, Iraq War veteran, activist, Black American, violinist, rapper,
Westerly native and Barrington resident. He left the Army in 2017 after 13 years of service and has since become a full-time musician.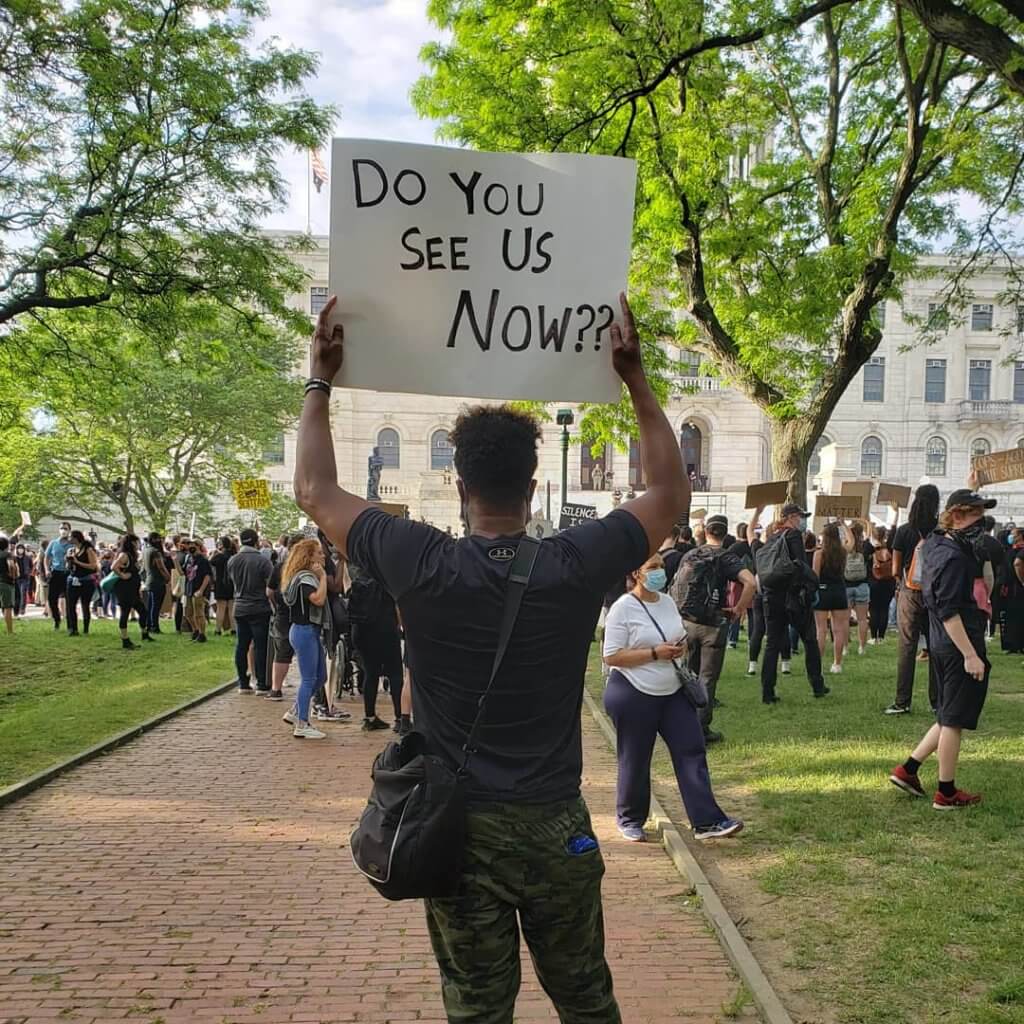 The Public's Radio is made possible by people just like you. Thank you for your support.