WHAT A TRIPLE DECKER MEANS
They're homes. And for generations, they've given immigrant families a path to the middle-class and a place to share their lives.

The inside of the triple decker exhibit at the Museum of Work and Culture in Woonsocket. | Photo: Alex Nunes
"It was a poor home but a happy home. Fantastic brothers and sisters. She was like halfway in between. Not the youngest, not the oldest. Good parents. It was happy times. They made the right decision. They made the right decision to come."
—GENE PELOQUIN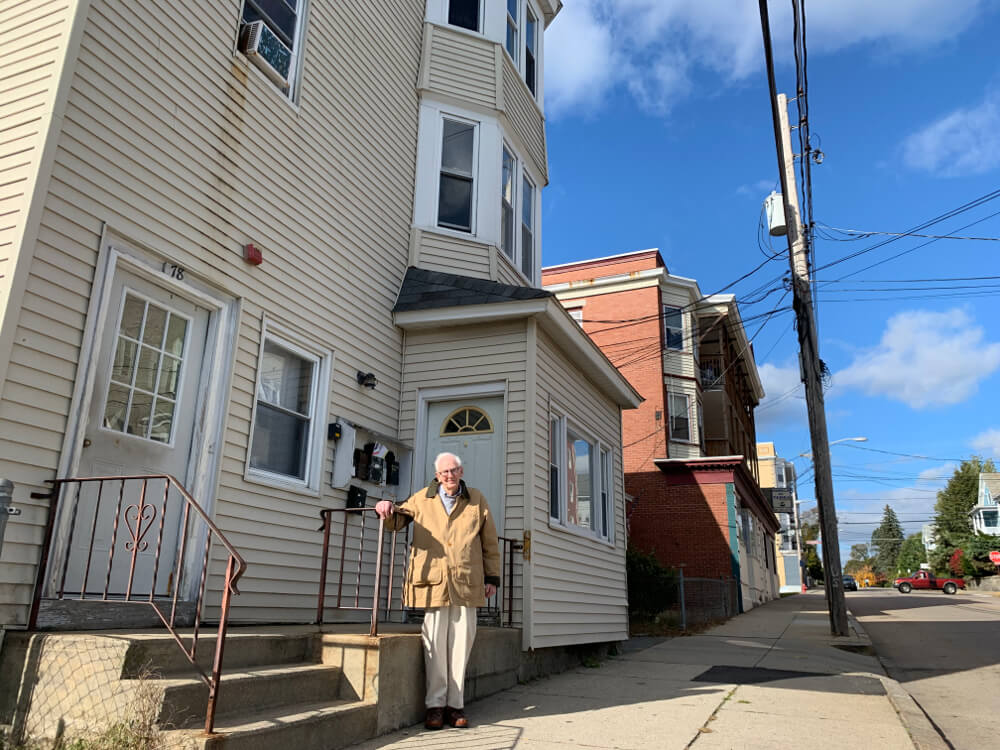 Gene Peloquin outside of the triple decker his mother moved into not long after arriving in Woonsocket from Canada | Photo: Alex Nunes
"You have some really serious housing problems, shortages in New England urban centers and deplorable conditions. Almost unimaginable conditions around Providence for housing that is a century old, falling apart, no running water, of course, no plumbing. And really, it looks to our modern eyes, almost like a shanty town."
—MORGAN GREFE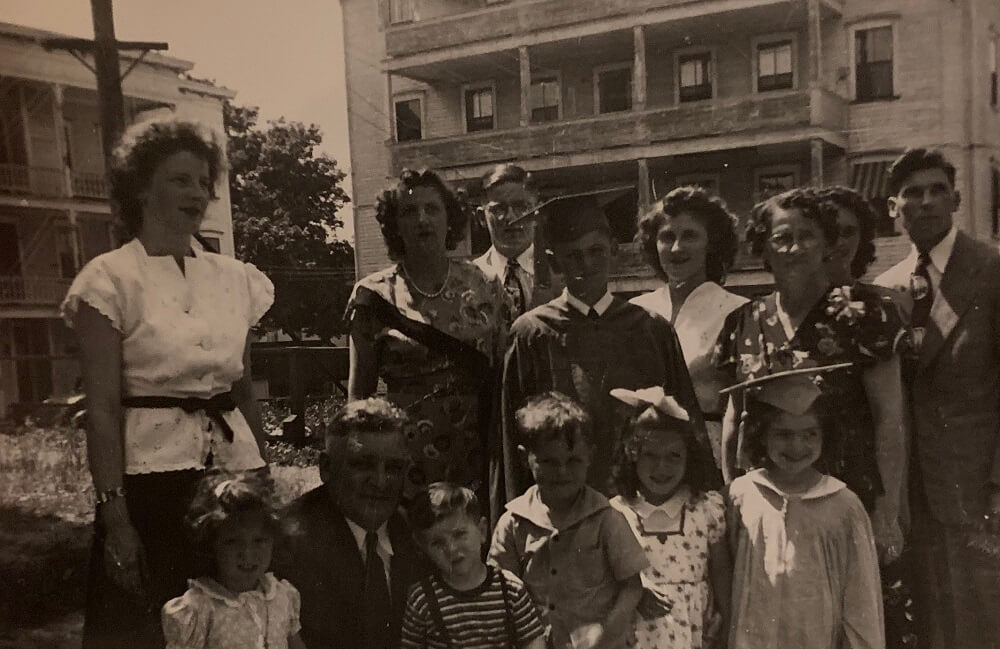 Gene Peloquin, center in graduation gown, in his family's old triple decker neighborhood. | Photo: Courtesy of Gene Peloquin
Some fears about the triple decker are legitimate. But, to our modern eyes, a lot of it just looks like an excuse for xenophobia.
"This street here. There was a street here all the way down. My grandmother's house was right on the corner here, a triple decker. And I was right next to them. We had a small bungalow, a small cottage. And the rest was all triple-deckers and four story buildings, three story buildings."
—GENE