"Life Stopped in Evin Prison"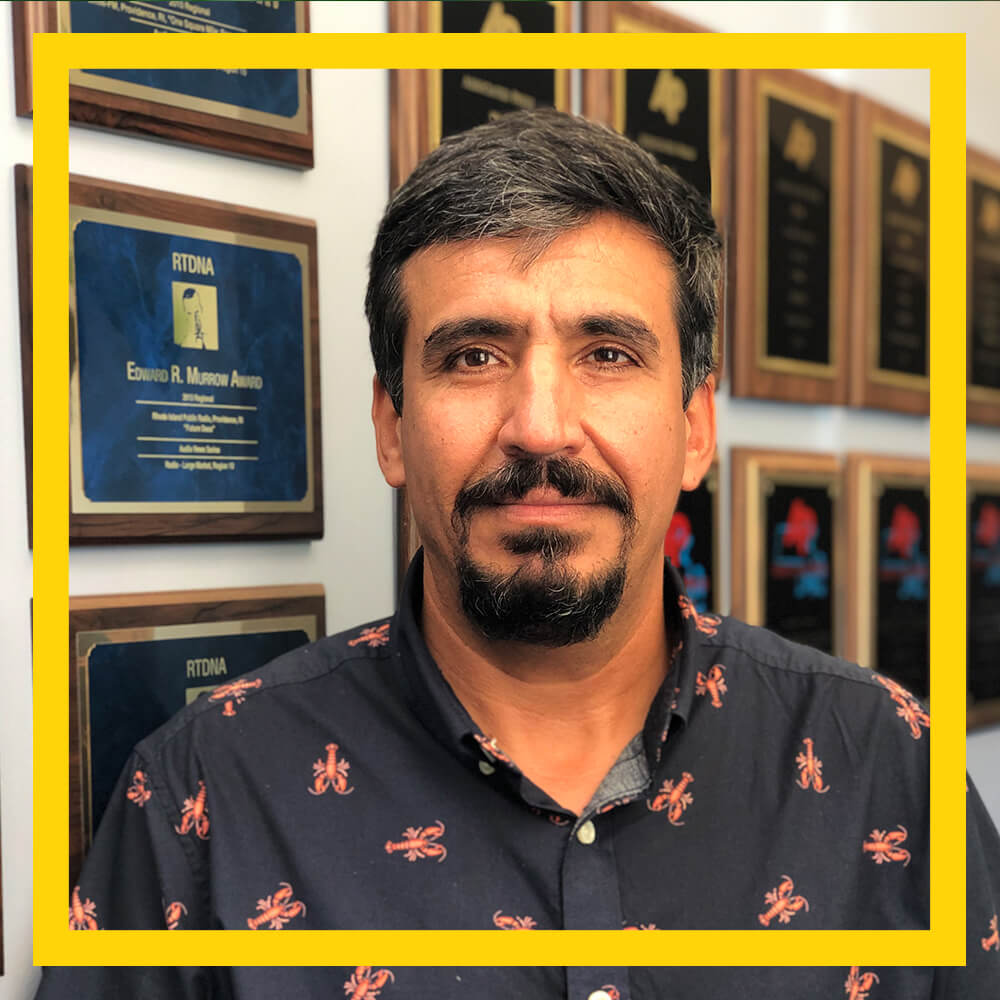 I, Mohammad H. Fallahiya, was born in 1975 in Ahwaz region in the southern part of Iran. In 2006 I was arrested in Tehran. I was considered a threat to national security. I worked as a journalist and a teacher. I spent more than 3 years in Evin prison from 2006-2009. 
They arrested me at my apartment. Armed, bearded men came in, and looked through my personal belongings. It was a scary moment for my wife and my little son who started crying. They looked everywhere trying to find anything to convict me. They blindfolded me and took me with them after a couple of hours of searching. 
The weather in September wasn't too cold, but solitary confinement was a chilling and upsetting experience. I was interrogated for hours. I heard inmates crying out of pain. 
Their main focus was on my journalistic activities and my contacts. During that time, I witnessed so many horrors and inhumane behavior from the Iranian authorities. There were so many inmates who wished us farewell and never returned back to their cells. They were from different groups of Iranian opposition.
I witnessed executions. The memories of those days will never be forgotten, and those events and images can never leave my mind. Life stopped in that prison as if time had completely stopped. I had a one-year-old son at that time when I was arrested, and I was kept away from him for three years.  
Over the time I learned how to adapt even though it was a torture. 8 months after I was released on bail in 2009, I heard some rumors that the Iranian intelligence was looking for me to arrest me again. I communicated with friends of mine to leave the country through the Kurdistan region which is located at the border of Turkey with Iran. I fled to Turkey and requested asylum to the United States of America. I got accepted after one year and two months living in harsh conditions there. I eventually arrived in the US in August 2011. My wife and son joined me nine months after I arrived. 
I thought of America as a utopia prior to arriving. I was mistaken. In most places in this country, systematic racism still exists; judgment based on skin color, race, gender, country of origin and of course, religion. 
I am a Muslim. I have a Middle Eastern accent which puts me in a corner with so many people. Based on this, I've heard these phrases so many times: TERRORIST, GO BACK HOME, IMMIGRANT, and so on. 
Since I arrived in Rhode Island, I've worked so hard to achieve my goals. I've held a full-time job and worked really hard on my higher education. I have a master's degree from URI and I am continuing my post graduate degree at UMASS. In addition, I'm fluent in four languages. 
However, I'm still working an entry-level job. My goal is to become a full-time Arabic college professor. I was an adjunct teacher at URI, and applied for a full-time position a few years ago but they hired someone from Texas instead. I'm still working hard to achieve my goal.
Partner with us to record your story.