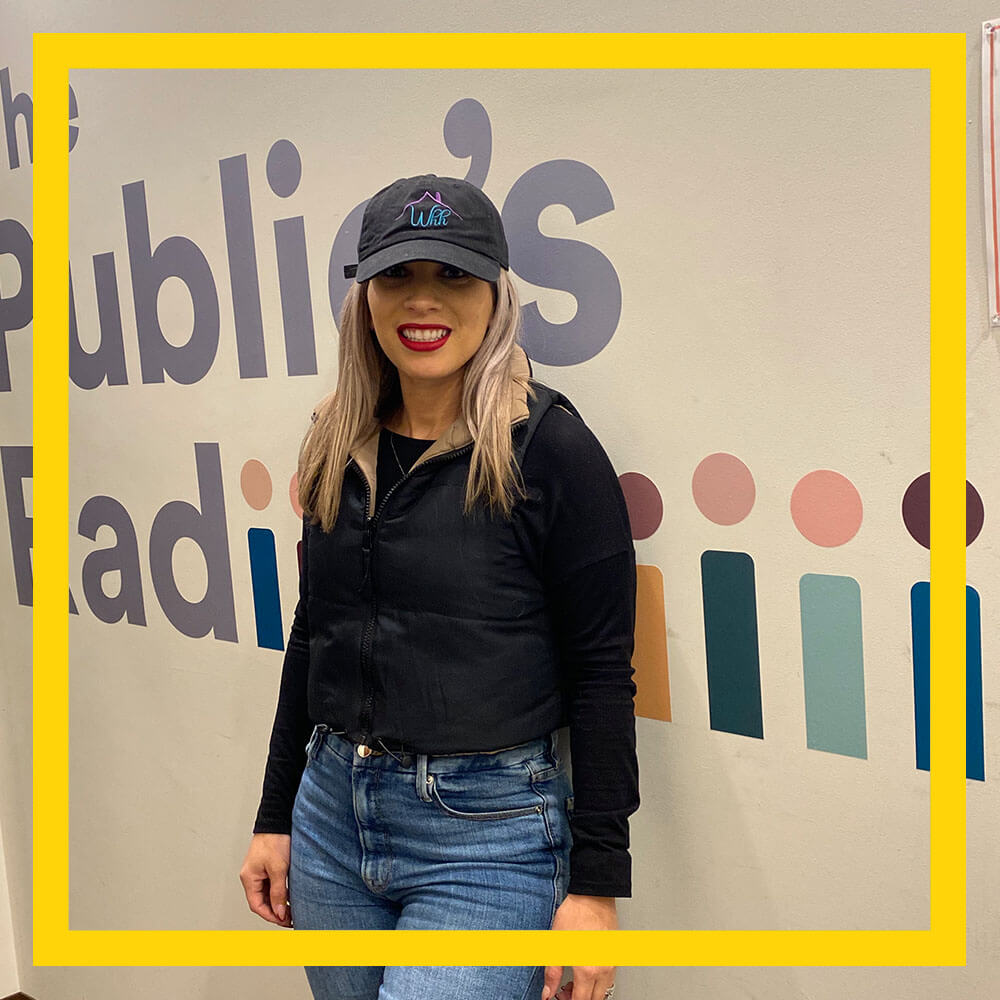 This week's essay is by Ramonita Cuba Almonte of Warwick, Rhode Island. She writes about how she turned the abuse she experienced into something positive to help others.
To listen to this story, click the play button above.

As a child, I always envisioned what my life would be like when I grew up. When I thought of my life as an adult, I wanted it to be a pain free life. To have a prince charming, just like in the movies. I wanted someone who would sweep me off my feet. I wanted a good life. My grandmother did the best she could as she had to raise four grandchildren on her own with limited resources. She did the best she could, but I still experienced traumatic events that would mark me. 
When I was a teenager, I was rebellious and angry for not having my mother in my life. I was sexually assaulted by different men which eventually led me into an abusive relationship. 
At only the age of 15, I was in a relationship with a man who came into my life and started to give me things I never had. For the first time I had a cell phone, I had more clothes and shoes. I ate food from places that I had never eaten at before. I started to see this man as my prince charming just as I had wanted from my childhood. I would soon find out I was pregnant with his child and made arrangements to start living with him. 
Everything happened so fast, and it felt like a fairy tale. It wasn't until I was living with him that I saw the man he truly was. I didn't see the abuse when he started punching me on my arm. I didn't see the abuse when he needed to know every detail of where I was and who I was with. I didn't even see the abuse when he turned situations around on me like everything was my fault. 
Being pregnant with my son allowed me to see this isn't the life I wanted for myself or him. Unfortunately, I was unable to leave my abuser because every time I tried to leave the abuse would escalate; from using physical, emotional, and financial abuse to using weapons to hit me. When I was 8 months pregnant with my son I was able to safely escape. My family  experienced him stalking, damaging their cars and popping their tires. Trying to intimidate me into returning.
When I had my son, I was trying to figure out where I would live. While attending a day program for mothers experiencing depression after giving birth, I decided to call DCYF on myself looking for a better future for us. I entered foster care with my newborn son. 
I needed to start working on myself for our future but I had dropped out of school. I didn't have a job. Shortly after living with my foster mother, Vironica Anderson, she enrolled me into a 10-month program called "Youthbuild Providence". This program provided educational services to receive my GED. In school, I was the only female out of 30 young men attending. I was also one of the first 3 to receive my GED certificate. 
The program, we were asked to do a vision board. In creating my vision board, I felt in my heart to create a board with a safe house for women and their children to live free from abuse and sexual assault. I wanted women like myself to know that the hurt I went through growing up didn't have to continue. I knew then that I wanted to make an impact in the lives of women to achieve their goals and have a safe place to live in a community together. 
In 2019, I was attending church and I wanted to get involved. I was unsure which ministry to get involved with as I didn't see one for abused women. As I prayed and asked God for guidance He reminded me of my vision board.  
In January 2020, I started a ministry called Delicately Loved Women under the Rhode Island Dream Center.  Since starting the ministry, it has reached many women it was intended to help. We continue to have and provide free events, makeovers, support groups and more for women to come feel loved, free, and safe. 
In 2021, God reminded me of establishing a house for women. My vision couldn't be any clearer on the purpose for the Women's Healing House. The Women's Healing House will provide them with a safe place. A place to break out of the cycle of abuse and learn how to move forward in their education as well as their careers.
I believe  there are many women out there with their children who are ready for  change.They just need the right place and the right people to help them along their path of healing.
I believe healed people, heal people with God's help.
Partner with us to record your story.