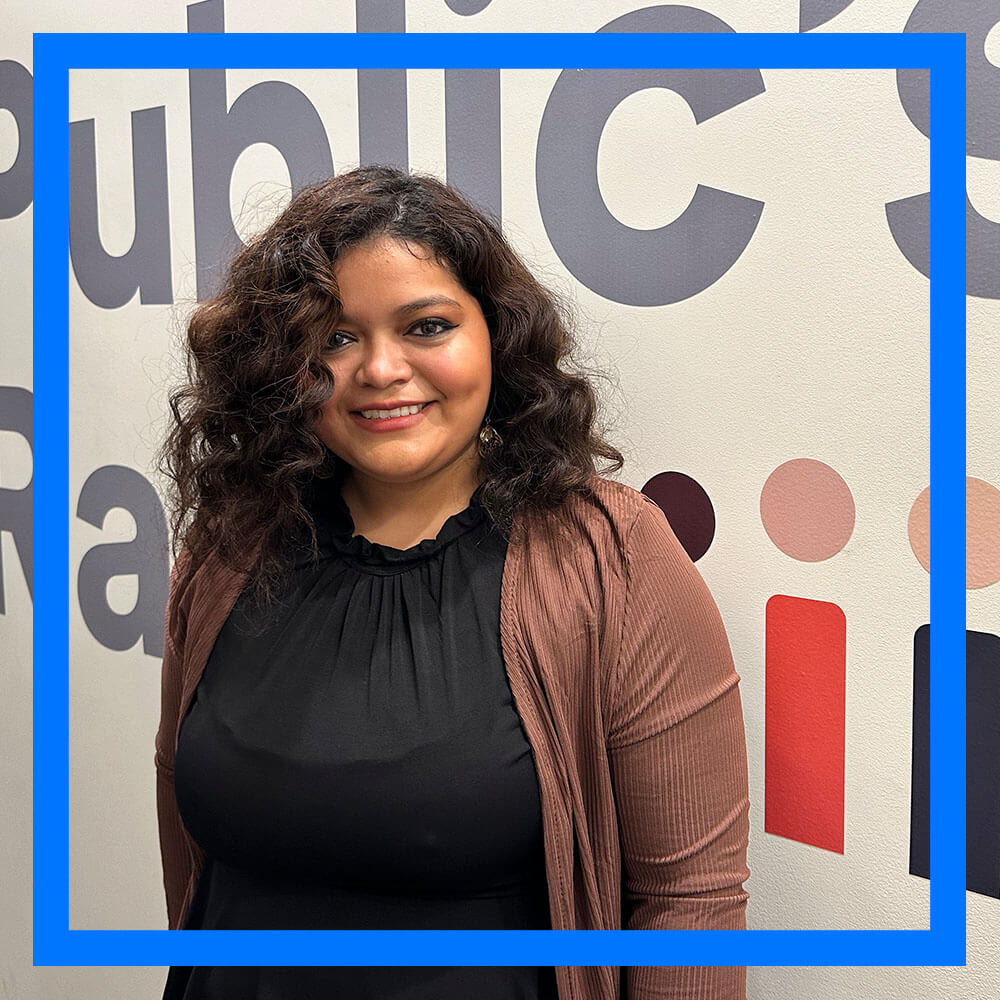 Karla Vallejos writes about her memories of her abuelita who she lived with in Honduras.
I was born and raised in Honduras. In 2003, I came to the United States. I was only 7 years old when I met my biological father and mother. I felt like a complete stranger in this country. I wanted to go back to my country and wake up next to my grandma. Feeling her warm hugs around me, drinking my cup of coffee with my piece of bread called semita. Hearing grandma's voice every morning calling out my name "Karlita levante es tiempo de ir a la escuela." I just loved waking up to go to school and looking very nice in my blue navy school uniform. Abuelita was my everything. She took care of me and took me to and from school everyday. 
After school I would sit and do my homework, and then get ready to go to the supermarket with abuelita to buy things for her pulpería. It was a small market business that she had at home. She would wake up at 5am to provide great service to customers, and they would come back many times during the day to buy things. Usually in the afternoons, abuelita will give me a task to place things on racks. I felt protected and loved by abuelita. Being home was my secure place. 
For the holidays, abuelita would let me go to my madrina Teresa's house which was across from our house. My madrina cooked tamales, tacos, enchiladas, rice with chicken, and my favorite part was that she would always have a gift for me. I enjoyed dancing to music, especially to Daddy Yankee songs. I became a very good dancer. People would come and watch me dance. Right after all of that dancing my cousins would come over and give me some cuetes, which were colorful fireworks. We would all go outside and place them in the middle of the streets to see them explode. It was all so beautiful.
At the end of the night when everything was over. I would go back to abuelita's house and she would be waiting for me with a smile and her arms wide open. During the weekends abuelita and I will take the bus to abuelito's finca, which is a ranch. Something that would always make me laugh was when abuelito would yell out at the birds saying "Vayanse de aqui antes que yo me los coma". And then abuelita would say "Calmate si no te están haciendo nada." I always felt happy going to visit abuelito, he lived far away from abuelita's house. He dedicated most of his life to the finca, and would take me to the river nearby to place my feet in the water. Abuelito never showed his love towards me, but he always had something to teach me. 
If I had the opportunity to relive these memories again, I would. Grandma was a very special person to me. Today, I dedicate my life in honor of her. She is my angel. She is one of many reasons why my education has been very important to me. I have experienced so many obstacles and barriers  being an immigrant student in this country, but I always have seen impossibilities turn into possibilities. I thank God for everything he has done for me. And I pray that one day I can return back to my country and become an inspiration to other generations.
Karla still likes to dance to Daddy Yankee and sing when she has the opportunity. She is a student at College Unbound, a college that focuses on adult learners who have faced significant barriers to attending college. For more information on our community essays, email Community Producer Pearl Marvell at mosaiccommunity@thepublicsradio.org.
Partner with us to record your story.