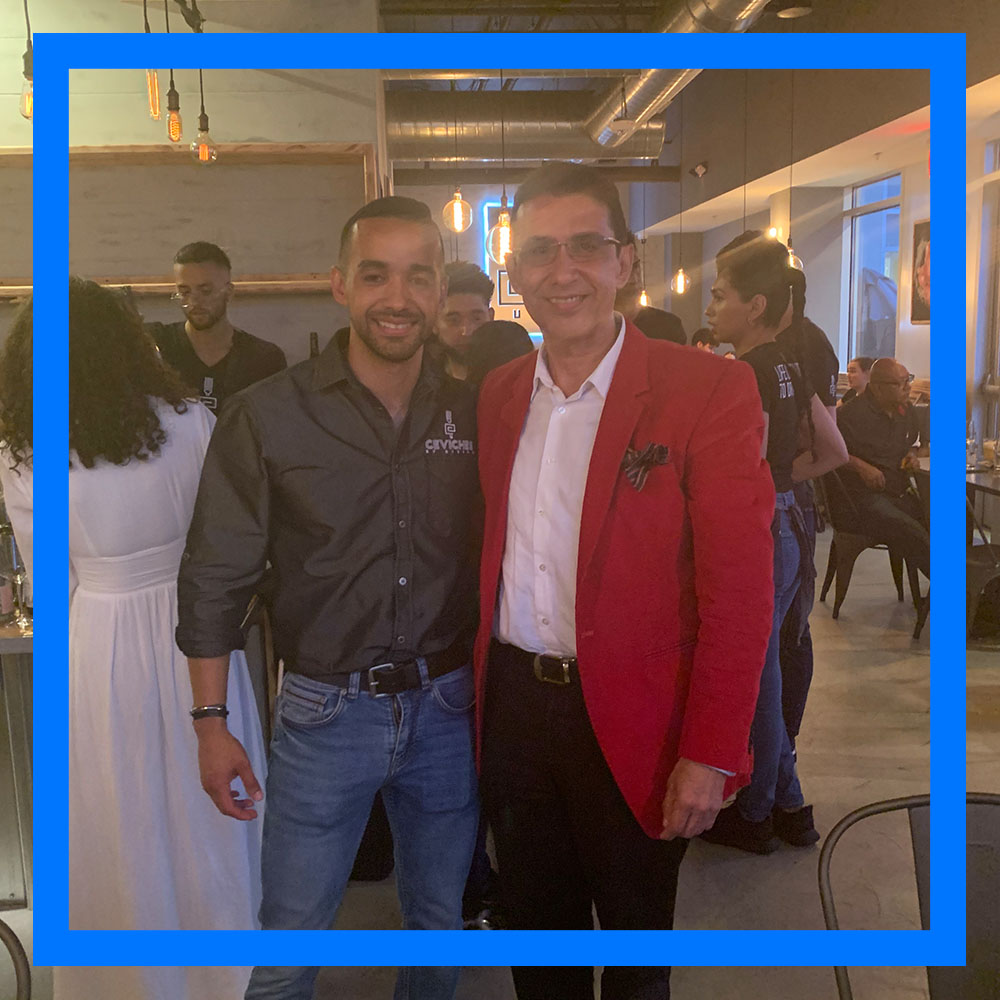 The Public's Radio's podcast on immigration, Mosaic, has a community essay series. This one is by Elvin Quero, who is originally from Barquisimeto, Venezuela. He writes about moving to Rhode Island a year ago. Our Production Director, James Baumgartner provides the English translation of Elvin's words. Hay una versión en español abajo.
To listen to this story, click on the link above.
Para escuchar en español, oprime el botón arriba.
I came to the United States of America on August 4, 2021. I had visited several times before as a tourist from Venezuela, but now it was different. I came as an immigrant due to the current situation in my country of origin, leaving behind a whole life that did not fit in just two suitcases. 
Knowing the old Spanish proverb attributed to the devil that tourism is one thing and immigration another, it was clear to me that the process would not be easy, although I had to mentally prepare myself to live one day at a time and remember that regards and longings live in our minds trying to trick us by keeping us busy and rejoicing in small triumphs or advances.
It will be a year in this new life. I can look in the rear-view mirror and take stock of it: I live in a comfortable apartment, well-equipped, located in a quiet, safe neighborhood, surrounded by greenery. I count among my neighbors squirrels, rabbits, birds, marmots, and even smelly skunks.
I found a job fifteen days after my arrival related to my background as a medical doctor. Although I do not see patients, I check their histories, diagnoses, and treatments.
Given my love of reading, I visited the state libraries where I found out about the English as a second language courses, discovering this excellent program equipped with trained and experienced teachers, with schedules adjusted to mine, and Zoom classes, which are free. I consider it a triumph to be taking these courses. My English has improved despite my lack of talent for learning it before moving here. The excellent methodology of the teacher, the exchange with my fellow students, and my discipline has made it possible.
I have free time to read, listen to music, watch movies, exercise every day, cook and drink whiskey on Fridays. Having such a good quality of life is a triumph to me.
I keep the hope of returning to Venezuela, for which I have not burned my ships like Hernan Cortes, who did it so as to not return to Spain. But for now, I am grateful for the welcome I have received in North America.
I honor this with my work, dedication, and being a good citizen.
Elvin Quero now lives in Cranston, Rhode Island and attends ESL classes hosted by the Providence Public Library. To learn more about the library's education programs, click here.

To learn more about our community essays or to submit your own essay, email Pearl Marvell at mosaiccommunity@ripr.org.
Partner with us to record your story.