A Birthday Promise to My Mother
The Public's Radio's podcast on immigration, Mosaic, has a series of community essays. This one is called "A Birthday Promise to My Mother" by Richard Lawrence.

The exact year is unknown, but this story begins around the turn of the 20th century. It was decided that young William, who was around 13 or 14 years old at the time, would leave his home, his country , his continent – to make a new life for himself in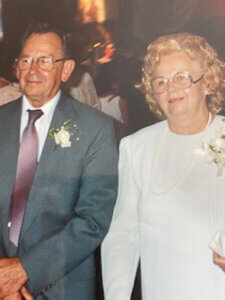 America.
William was one of six children- the only son – born to a couple who farmed the land somewhere outside of Warsaw.  But life there was at best, very hard, and the parents were determined that their children would not spend their lives in that harsh environment.  So they saved and made plans. It was decided that the five girls would immigrate to Brazil where there was family, and young William would travel alone to the United States.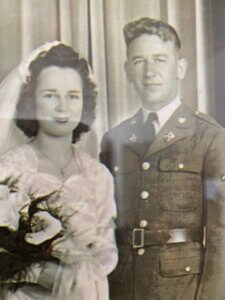 With one trunk filled with a few belongings and a wallet with a small amount of money, William took passage on an ocean liner bound for New York.  The three week trip was anything but enjoyable, and to make matters worse, William was assaulted and robbed of the little money that he was carrying.  He arrived in New York City without a cent to his name and unable to speak the language.
The original plan was that he was to purchase rail fare to Chicago where he was supposed to meet  relatives. But after the robbery, that was no longer a possibility. Thirteen-year- old William  landed in the land of opportunity with no family, no money and unable to speak the language.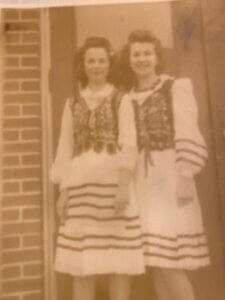 How he managed to get out of New York and to Rhode Island is unclear, but within a few weeks of his arrival in this country, he was living in a community of Polish immigrants and working in a factory in Providence.
Just a few years later he met a young Polish girl, who like himself had immigrated to this country in search of a new life, fell in love and married her.  In 1910 they had enough money to buy a couple of acres of land in Johnston.  In 1912 William built a family farm house.   Nine years later, he razed it, and with some friends built a new home which still stands today.
William became a skilled weaver, raised seven children, and cultivated a homestead that included cows, horses, chickens, and a large garden. And now nearly a century later, the family has multiplied and spread across the continent. From this little boy, who crossed the Atlantic on his own with not much more than a fierce spirit to succeed and the clothes on his back,  have come four generations of Americans. Among them are doctors, teachers, engineers and accountants.
Some years before my mother died, she told me that story about my grandfather and asked me to give it life and share it with others so that the memory of her father would not be lost.
I have been teaching English in Rhode Island for more than 50 years. I have always encouraged  my students to find their voices in writing.  I tell them that they all have a story that is unique to them.  I often write simple stories of my life, share them with my students and encourage them to do something similar. This story about my grandfather and my mother is just one of those stories – one which speaks about courage and also about love.
It also serves as a promise well kept.
Partner with us to record your story.