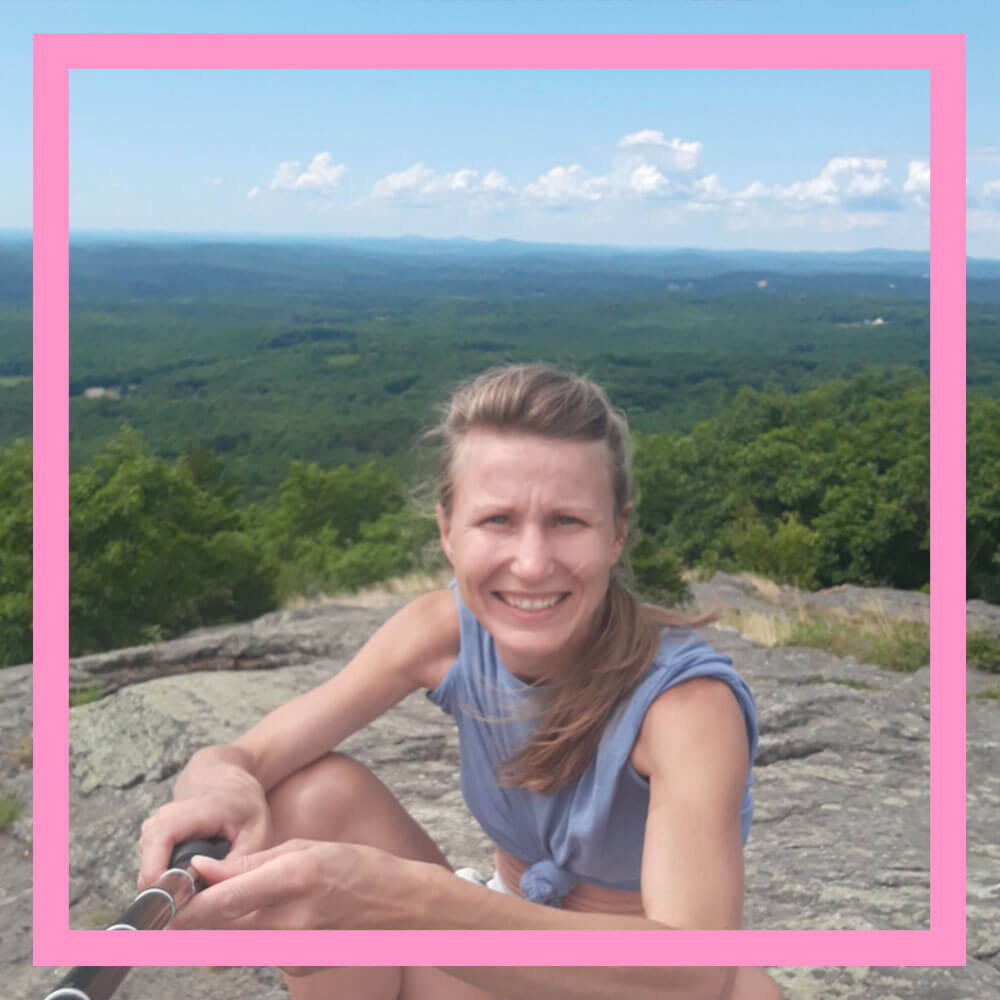 The Public's Radio's podcast Mosaic has a series of community essays. This essay is by Maria Grzybacz of Cumberland, Rhode Island. Before coming to the U.S. she lived in Poland where she gave birth to her first child. She compares the experience of giving birth there to the one she had with her other children who were born in the U.S.
Becoming a mom is a wonderful and amazing experience, but I don't think any of us would say it is easy. After I graduated from college, I had a job, a house, and I was married. It was the perfect time to add a new member to the family. My due date was on December 25th but 3 weeks before that my doctor said that it could be earlier. 
So I started to pack my stuff: shampoo, soap, pads, diapers for the baby and milk formula. Everything I would need for me and my baby too. In Poland, the hospital does not give anything to patients. In the U.S., many of the things that you will need are included.
Two weeks before my due date, my contractions started. I met my doctor and we spoke about how my body was changing. He told me I should be ready in a minute, or in a day. I thought "alright, I'm ready!" I think this was too quickly said. I wasn't ready! The contractions came and went. I tried to stay relaxed and calm. 
On Friday afternoon my contractions became regular. That was the signal we were supposed to go to the hospital! I called my mom and she told me to not panic. She said, "Stay a little longer at home because this process sometimes takes hours." I started to wonder why she told me this. I wanted it to be over, I didn't want to wait, but I trusted my mom. I knew she would never ever lie to me.
 I went back to bed and tried to sleep but I couldn't. I did not feel comfortable with the pain which was constant now. I told my husband that something was not right. It was getting worse. Around 9:00 a.m the next day, my husband and I decided we were not going to wait any longer.
When we arrived at the emergency room, no one was there. I had to wait 30 minutes until we heard a voice calling us, asking standard questions. My contractions were getting stronger and stronger, and they came quicker and quicker. I started to call for help but no one was there, everybody was busy. In Poland there is a shortage of nurses. Around 12:00 p.m a nurse came and took me to the place where women give birth. I was shocked to see 3 women lying in the same room, just separated by a curtain "Wow," I thought, "this can't be real".I was shivering and did not know what to do. I was scared, nervous, and afraid!
The nurse asked me if I wanted my husband there or not. My answer was quick. There was no way I was staying there alone! She moved us to a single room which was not too far away from the labor room and the only one in the whole hospital.
The nurse pointed out that I was dilated 5 cm and maybe I would go into labor tomorrow. She mentioned nurses would not come soon, they had other patients before me! I was frightened. I knew I would be a mother soon but the question was when and how much more time would it take. Time went very slowly. Around 3.30 pm nurses came to my room and couldn't believe my laboring started! In 30 minutes I would become a mom to a wonderful baby.
I had my second and third child in the U.S. When they moved me to a room, the nurse asked me if I knew how to breathe right. I said I wasn't sure!  Bad memories of my previous delivery came back to me. They explained how breathing is important during labor and there was a monitor showing me how my contractions went up and down. One of the nurses told me to watch the line on the screen, which would let me know how far apart my contractions were. "Nature sends lots of signals, just listen, observe your body," she pointed out. And this was awesome advice!
All the instructions, suggestions and recommendations from the nurse helped me a lot.  I knew I was in good hands. We did some practice on how to breathe correctly. She said following my instincts would help my labor be faster and easier.
I am pleased that I had this great group of people while giving birth. The nurses in America were more educated and prepared.They were also more helpful. 
 To learn more about Mosaic's community essays or submit your own essay, send us an email at mosaiccommunity@ripr.org.
Partner with us to record your story.